Island Greens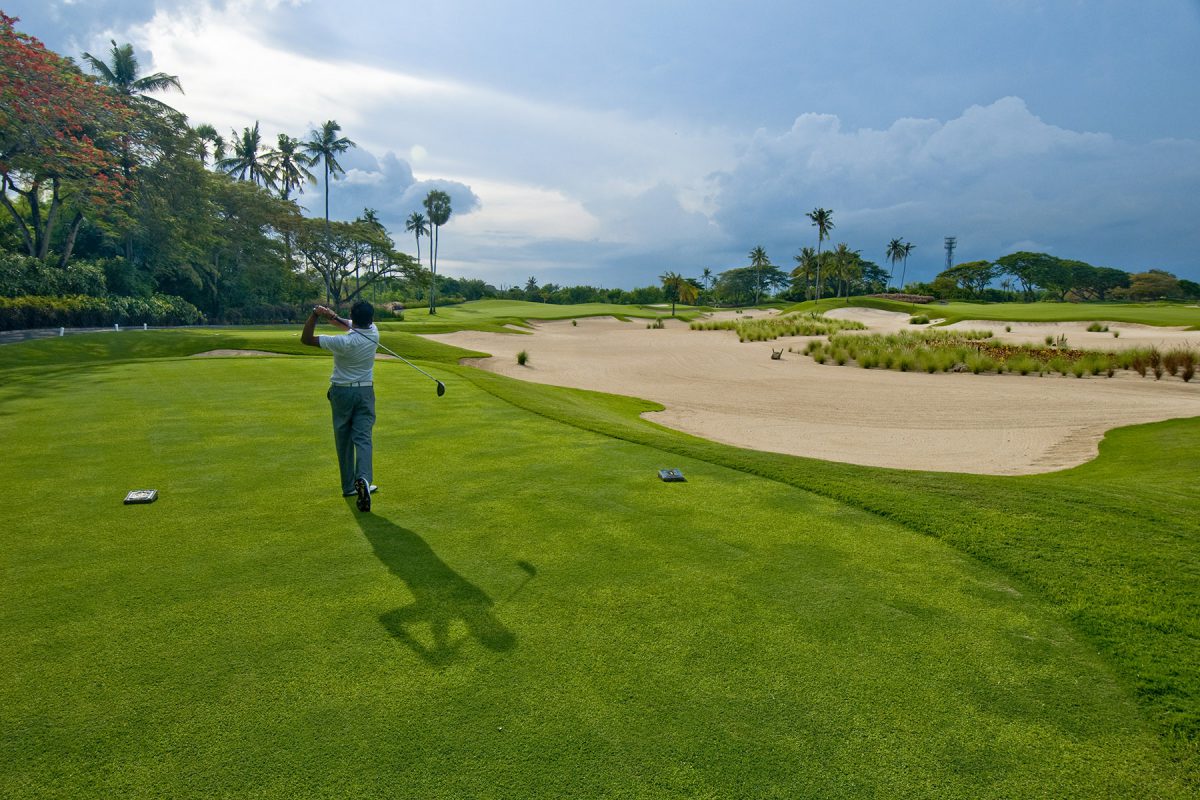 Golf. A sport designed to be played in great weather and pristine surrounds, by those who enjoy the pleasures of a challenging but leisurely game, followed by the social aspect of gathering in the clubhouse for some post-round refreshment.
What if those pristine surrounds included a glistening ocean backdrop? If the fairways were dotted with towering palms and fresh saltwater lakes? And if the great weather was guaranteed, and you could reflect on your last round while sunbathing on the beach? Follow us to island greens…
CUBA: A Hole-in-One
Cuba, though perhaps an unconventional golf destination, is perfect for the social golfer come sun-loving holidaymaker. With only one 18-hole course in the whole country, it may not offer endless golfing opportunities, but it's certainly one to tick off of any golf lovers list.
In fact, Cuba has become rather well established on the international golfing map in recent years, largely thanks to The Meliá Cuba Golf Cup. Held in October at the Varadero Golf Club in Cuba, the tournament is now in its 11th year and continues to attract golfers from all around the world.
Scattered with palms, saltwater lakes, and with holes set along the shoreline, the 72-par course at Varadero utilises Cuba's natural beauty in its design. The stand-alone course will please the amateur or leisurely golfer, as it will the more skilled player.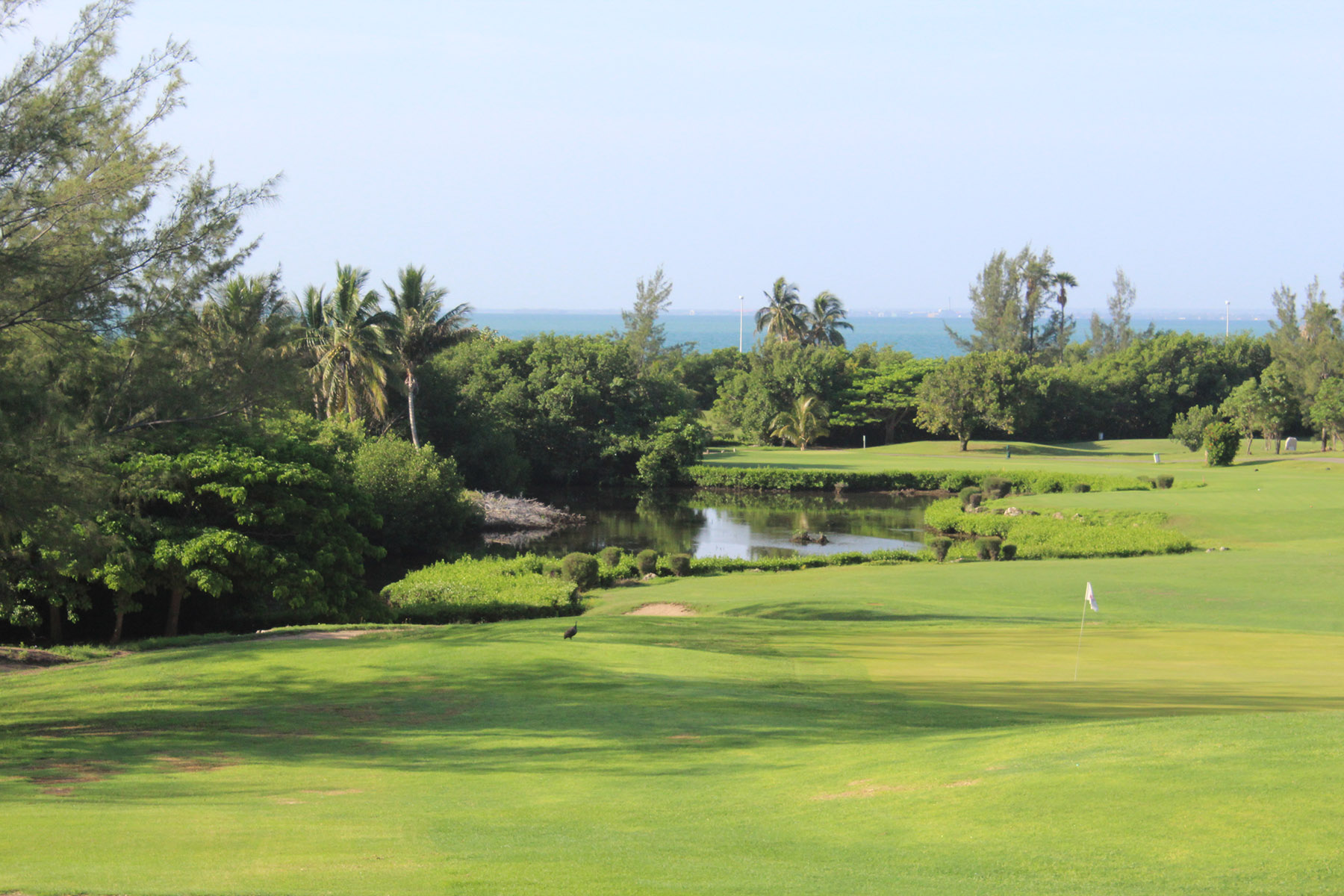 Divided into two distinct areas, the course offers a slightly easier first round from holes 1 to 9, and a second round from 10 to 18 where the holes offer unique levels of complexity. Not forgetting that all the while players are among the beauty and peacefulness of Cuba's surroundings. The perfect atmosphere to focus on your swing.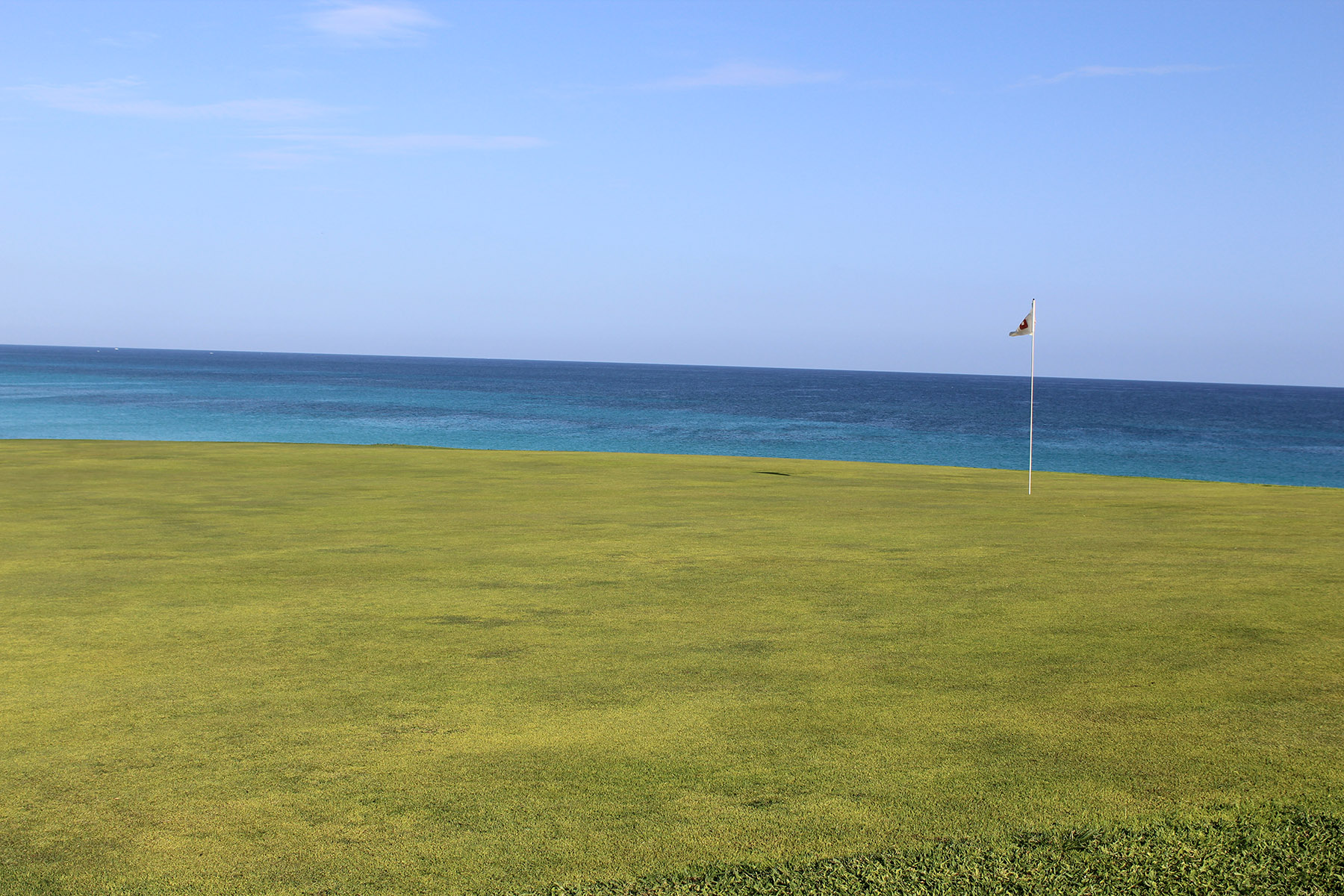 The best way to experience this outstanding course is as part of a twin-centre holiday. Combining time-warped-Havana with the stylish and modern beach resort of Varadero. With a quirky round of golf on offer in addition to a round on Cuba's alluringly solo 18-hole course, both golfers and non-playing partners will delight in a balanced trio of golf, culture and luxury. Find out more about our 8 and 12-night Cuba Golf Holidays here, or read on to discover another island destination that offers golfing galore.
BALI: Championship Courses & Beach-Side Bunkers
Bali, a destination adored worldwide for its tropical climate, spectacular scenery, pristine beaches, vibrant culture and friendly people. It's no surprise then, that Bali has established some wonderful golf courses to be enjoyed by golf loving holidaymakers, either as part of a wider Bali holiday, or as a dedicated Bali golf holiday.
What better place to start than amid Bali's lush highlands? Handara Golf & Resort is nestled in the crater of a volcano in the Bedugul Mountains, and has been described as "the one-stop mountain golf and nature experience like no other". 18-hole, par 73 Handara is rated in the world's top fifty. It has all the amenities one would expect of a championship golf course, from challenging holes to deluxe rooms and suites.
Next, is Bali National Golf Club at Nusa Dua. This 18-hole, par 72 course was founded in 1991, and reopened in 2013 following a major refurbishment. The award-winning golf resort, just a stones-throw from the beach resorts of Kuta and Seminyak, offers a fantastic bar and restaurant with first-class amenities. As well as 7 luxury villas overlooking the 17th and 18th holes. It's one of Bali's best.
One of the finest courses in the south of Bali, is New Kuta Golf. Part of the Pecatu Indah Resort on the Bukit Peninsula, the course is built on top of a limestone cliff, with stunning views over the Dreamland and Balangan beaches. An 18-hole, par 72 course of championship standard, New Kuta was the first links style course in Indonesia, founded just twelve years ago in 2007. The modern course is complete with a spacious clubhouse, restaurant, spa and driving range. A truly memorable place to play a round or two.
From looking over the beach to playing beside it, the Bali Beach Golf Course is ideal for those who want more sand on their holiday than just that of the bunkers. Located within the Grand Inna Bali Beach Hotel in the wonderful seaside resort of Sanur, this 9-hole, par 36 course is dotted with lake hazards, and surrounded by shady pines and hibiscus flowers. Amenities include a driving range, stylish clubhouse, bar and fine restaurant. The perfect place for a more leisurely golfing holiday.
Last (but only by date) is Bukit Pandawa Golf & Country Club. Having opened in 2016, it is the newest golf club on Bali Island. Located on a limestone cliff-top overlooking the surf breaks of the Bukit Peninsula, the 18-hole, par 73 course is the first of its type in Indonesia. Designed by Bob Moore of IMP golf Design Group and managed by Accor Hotels, this championship golf course has spectacular views of the Indian Ocean, and a clubhouse inspired by Bali's grand temples.
So, what sounds like your perfect golfing holiday? Is it a variety of championship courses, with stylish clubhouses set among spectacular scenery? Or is it the intrigue of a single golf course, all alone on a beautiful Caribbean island? Whether you're decided or not, call us on 020 7118 2110 to talk about the requirements for your golf holiday. You can also view Cuba golf and Bali golf opportunities on the website, and remember to check back next month for more fantastic golf content!
---