WEDDING PLANNERS EXPERIENCE
Experience that counts when planning a Wedding, Honeymoon, Stag or Hen party
The Wedding is said to be the biggest, the best, the greatest, and the most important day of one's life. Therefore, it's essential that the arrangements made meet the expectations of the Bride, the Groom and all family members and friends. Livingstone's Travel World management have been organising arrangements for Weddings and Honeymoons for over thirty-five years and with so many factors to be taken into account know the need for careful planning , which sometimes includes some tricky family situations.
During the period our management has been involved in the Wedding Planning significant changes have taken place, primarily brought about by the choice of licensed wedding venues and myriad of honeymoon options available to the bride and groom.
We know it's not just about the when or where, Church, Hall, Registry Office or Exotic Wedding/Honeymoon location? It's about the Dress for the day, the Dresses, the Invitations, and the Reception. Flowers, Decorations, Colour, Hair, Wine, Food, Menu, Table Layout, Music, Transportation, Photography, Video, Present List, the Wedding Night, the Honeymoon and Insurance Cover for these services and suppliers.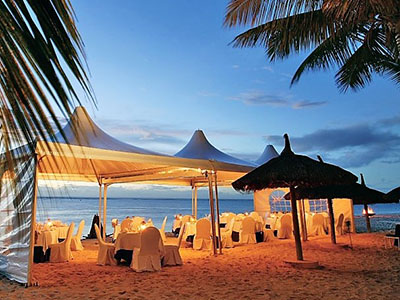 The Wedding Venue itself can pose a problem with everything from a Stately Home to Castle, Museum, Racecourse, Zoo, Barn, Palace, Historic Garden, Monument, Ship, Theme Park, Football & Sport Stadium or iconic location like Gretna Green. Destination Weddings are often a preferred choice; these offer everything from spectacular Beaches to Mountains, Game Reserves, Vineyards, Monasteries and Underground Lakes. The documentation required for a "Destination Wedding" varies from country to country. It can be simple or complex but whatever those requirements they are supported by our overseas wedding planner partners.
Themed weddings like winter and Ski Weddings have grown in popularity, as have eccentric and unusual wedding ceremonies. Not that we have been involved but are wedding planner partners have seen or known of a wedding in a Shark Tank ( New York), on Bicycles (Russia), in the Mouth of an 86 ft. tall T-Rex Replica (Canada), in a T J Maxx Store (Michigan) and of  Naked Aussie Exhibitionists in front of 250 guests.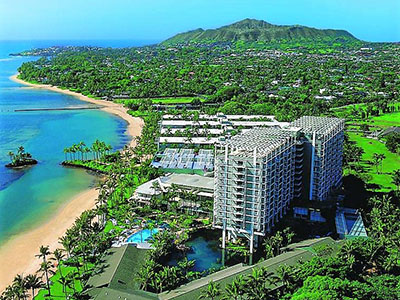 Honeymoons are expected to be fantastic holidays. They can be in a romantic holiday location with breath-taking surroundings or a Grand hotel with impeccable service and ambience. It can be a twin-centre, a Cruise, a Rainforest Lodge, a Safari, choices can be an endless. We have arranged weddings and honeymoons in UK, Ireland, Cyprus, Mauritius, South Africa, Canada, the Caribbean, Italy, Greece, USA, Gibraltar and most recently to Cuba and Indonesia. Some have been for "high" profile individuals who have required discretion, confidentiality and strict media control. Stag and Hen parties have been arranged in Tenby, Bournemouth, Blackpool, Prague, Las Vegas, Amsterdam, Tenerife, Dubai, Tallinn and Dublin.
As specialists in tailor-made travel we have everything to hand to help and advice on destination weddings, honeymoons, stag and hen parties. We will take into account your budget, when you want to travel, the types of activities you enjoy and the type the type of weeding and honeymoon you would like. We will work around your busy schedule whether that means after work, weekends or while you are away on business trip.  Irrespective of your choice or type of wedding and or honeymoon or party, and the budget available we aim to deliver that very special and most memorable occasion.