Go Platinum for the British Grand Prix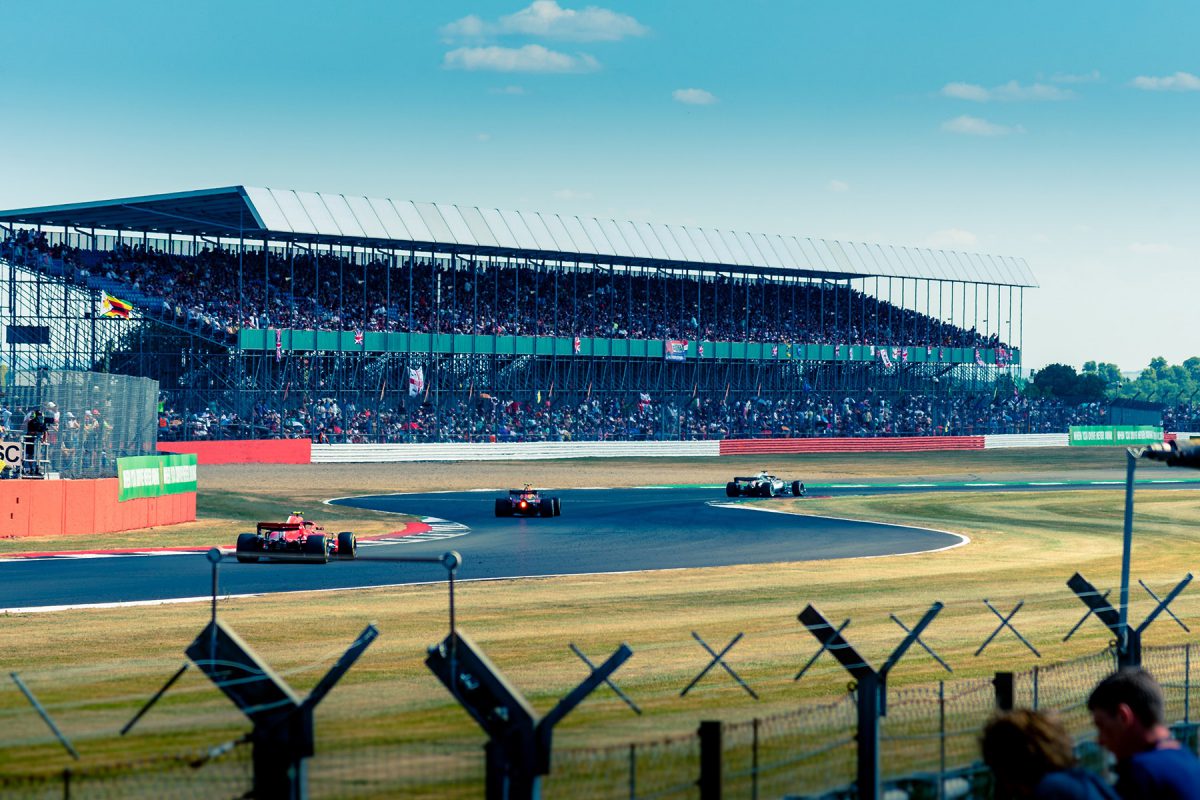 Vettel crashed, Hamilton defied team orders in a bold bid for victory, and he even battled with his own teammate for the lead. The drama certainly unfolded on track at the 2019 British Grand Prix, and those in Silverstone Six Hospitality had arguably the best view of it all.
With a grandstand overlooking five corners and a restaurant terrace between Maggots corner and the Wellington Strait, guests of Silverstone Six Hospitality are immersed into the action year after year. And you could join them for the British Grand Prix 2020.
The Silverstone Six Platinum Hospitality package offers the optimum Grand Prix experience. With breakfast, lunch and afternoon tea included, as well as complimentary beer, wine, champagne and soft drinks, you're well taken care of throughout the day. And with a complimentary race programme and Silverstone FM Radio, you don't miss a minute of the action.
Bookings can be made for two or more people, or private tables with hostess service are available for 10-12 guests. You can choose from practice day, qualifying day, race day or a two-day package (comprising of qualifying and race day). Whatever you choose, Silverstone Six will immerse you into the thrills of Formula One, with the added luxury of trackside hospitality.
The British Grand Prix at Silverstone is one of the biggest sporting events held in the UK. Known as "the home of British motorsport", Silverstone has hosted over fifty British Grands Prix, six of which have now been one by British racing legend Lewis Hamilton. Recent speculation that 2019 might be the last year of the British Grand Prix at Silverstone was a shock to fans, but it has now been confirmed that the British Grand Prix will stay at its midlands home for at least another five years.
Will Hamilton get his seventh win in 2020? Who knows. But whatever happens, make it your year to witness the thrill of the British Grand Prix at Silverstone. And do it in style with a Silverstone Six hospitality package.
The dates for the British Grand Prix 2020 haven't yet been announced, but register your interest now and we will be in touch when Silverstone Six Hospitality is available to book.
---