Payments & Deposits
Payments & Deposits
A £150 non-refundable fee, a travel consultancy fee, is required in respect of all Bespoke Travel Enquiries to cover staff and related costs connected to the preparation of any itemised travel itinerary or proposal from a client brief. Should the client decide to withdraw from these negotiations or use the services of another travel business based on the itinerary, information and recommendations proposed or provided by Livingstone's Travel World, the fee becomes due and payable within 28 days,
This fee can only be waived at the discretion of Livingstones Travel who will give reasonable consideration to any written request for the fee to be waived. Any fee paid that results in a travel booking through Livingstone's Travel World, will be treated as non-refundable Deposit, which in effect is a payment on account of any amounts falling due from any travel booking that arises from the initial enquiry, with each enquiry being treated separately; enquires from existing clients will in most circumstances likely to have the fee waived.
Deposits paid in respect of a holiday tour featured on this website based on a particular departure date will vary. The deposit amount payable will usually be shown with the holiday tour cost and description, any difference to that shown will be agreed and confirmed prior to, or at the time of booking.Balances should be paid before the date shown on the Confirmation Details produced with every travel booking; delayed payments will incur a "penalty charge" and could result in the booking being cancelled with a loss of deposit.
Booking Protection
Virtually every travel arrangement, holiday and tour of every type including "package holidays" booked through Livingstone's Travel World is financially protected by the ATOL scheme. This ATOL protection is provided by the principal ATOL holder, who we act for as an agent. For more information on our holiday and travel protection go to ATOL Protected or us on 020 7118 2110.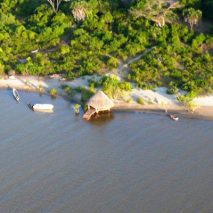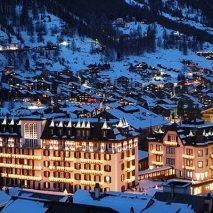 Our Services
Livingstone's Travel World is a tailor-made travel specialist, we arrange Beach Holidays, Luxury City Breaks, Independent Holidays, Luxury Escorted Tours, Ocean & River Cruises, Rail Holidays & Tours, Ski Holidays, Round-the-World packages, Weddings, Honeymoons, Stag & Hen parties, UK Breaks & Holidays, Villa & Cottage Rentals, Wildlife Safaris, Sport Breaks & Tours, Business and Airport travel related services.
Our travel services are those generally known to holidaymakers and travellers just like many travel businesses, however we have expertise in the organisation and creation of holidays, tours and breaks with innovative itineraries full of wonderful travel experiences that set us apart from all other travel businesses. Our services and operational structure is linked to a network of travel partners, a carefully selected group of licensed UK & International tour operators, hoteliers, destination ground handlers, private airlines and local guides. All are well established in their particular service sector and have excellent knowledge of the destination they are based or operate in, we know them and this provides us with an excellent support service.
Having combined the role of travel agent, travel consultant and tour organiser we deal with every enquiry or booking efficiently and as quickly as the process allows; coupled with the benefits of modern technology, digital and online communication systems we have created a genuine value-for-money one stop shop travel service – call 020 7118 2110 you will not be disappointed!
"It's not just the name we share with the great missionary and explorer David Livingstone, we share a passion for travel and the desire to explore, constantly seeking new experiences for our valued and often very well-travelled clientele".