Our Services, A One Stop Travel Shop
Travel Services That Meet Your Every Requirement
Our services and operational structure is linked to a network of travel partners, who are a carefully selected group of licensed UK & International tour operators, hoteliers, destination ground handlers, private airlines and local guides. All are well established in their particular service sector and have excellent knowledge of the destination they are based or operate in, we know them and this provides us with an excellent support service.
We have also combined the role of travel agent, travel consultant and tours organiser in a way that enables us to deal with every enquiry or booking very efficiently and as quickly as the process allows, with all the benefits of modern technology and digital and online communication systems available to us we have been able to create a genuine value-for-money one stop shop travel service. We also offer old fashioned values of customer care and believe that service counts!
Although we are renowned as a bespoke travel specialist we also provide a range of sport related and special interest holiday tours that have been divided into sections that are easily identifiable in this website, information and detail on these activities can be found on the links below.
Holiday Tours | Club Concordiale
Golf Holidays | Sport Breaks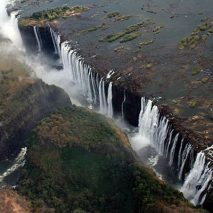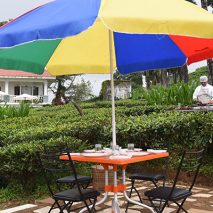 The range of travel services we provide covers Beach Holidays, Luxury City Breaks, Independent Holidays, Luxury Escorted Tours, Ocean & River Cruises, Rail Holidays & Tours, Ski Holidays, Round-the-World packages, Weddings, Honeymoons, Stag & Hen parties, UK Breaks & Holidays, Villa & Cottage Rentals, Wildlife Safaris, Sport Breaks & Tours, Business and Airport travel related services.
Most are just like many other travel companies but our knowledge and expertise in combing and organising these elements to create holidays, tours and break with innovative itineraries full of wonderful travel experiences, sets us apart from all other travel businesses, and is why Livingstone's Travel World is a renowned tailor-made travel specialist.
We take pride in meeting client expectations, so why spend hours trawling the internet to book that holiday or tour, when we can create that trip of a lifetime – give us a call on 020 7118 2110 you will not be disappointed!
"It's not just the name we share with the great missionary and explorer David Livingstone, we share a passion for travel and the desire to explore, constantly seeking new experiences for our valued and often very well-travelled clientele".