TRAVEL EXPERIENCES MAKE THE LIVINGSTONE'S DIFFERENCE
Livingstone's Travel World Offers You More
At the heart of all the travel services provided by Livingstone's Travel World is our constant desire to meet all client expectations, a mission laid down in our Charter – but we like to offer more!
In a world where many of our leisure and business clients are exceedingly well travelled, we always try to enhance their holidays, tours and breaks with a "pure travel experience" based upon our own travel experience,explained in our About us page, and our knowledge of the destination together with that of our destination travel partner.
During every enquiry, we discuss in detail the type of holiday you have in mind, and not try and sell you something that may be unsuitable. We will take into account where and when you wish to travel, who will be travelling, what you want to do and what you are expecting to get out of your holiday, trip, cruise or tour.
Once we have arranged your chosen method of travel, reserved your accommodation, booked your car hire, transfers, excursions, attraction tickets and even dining at local restaurants that we can recommend, you are left with time to relax and enjoy your holiday or travel experience.
Every travel arrangement provided under the umbrella of Livingstone's Travel World including bespoke and package holidays, business travel, special interest tours, escorted and independent tours, sport related breaks, golfing holidays and events – has 24/7 telephone support for any emergency that might arise. There is also email and text support for general matters whilst travelling with us, which is in addition to that provided by the ATOL holder or principal supplier.
It's not just the name we share with the great missionary and explorer David Livingstone, we share a passion for travel and the desire to explore, constantly seeking new experiences for our valued and often very well-travelled clientele".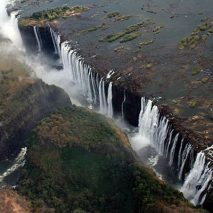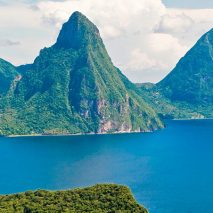 Our Services
Livingstone's Travel World is a tailor-made travel specialist, we arrange Beach Holidays, Luxury City Breaks, Independent Holidays, Luxury Escorted Tours, Ocean & River Cruises, Rail Holidays & Tours, Ski Holidays, Round-the-World packages, Weddings, Honeymoons, Stag & Hen parties, UK Breaks & Holidays, Villa & Cottage Rentals, Wildlife Safaris, Sport Breaks & Tours, Business and Airport travel related services.
Although similar services are provided by many other travel companies, it's our expertise in the organisation and creation of holidays, tours and breaks with innovative itineraries full of wonderful travel experiences that sets us apart from all other travel businesses.
Our services and operational structure is linked to a network of travel partners, a carefully selected group of licensed UK & International tour operators, hoteliers, destination ground handlers, private airlines and local guides. All are well established in their particular service sector, have excellent knowledge of the destination where they are based, or operate in and provide us with an excellent support service
Having combined the role of travel agent, travel consultant and tour organiser we are able to deal with every enquiry or booking quickly and efficiently as the process allows. These services are supported by modern technology, digital and online communication systems that enable us to offer genuine value-for-money travel services. If you are an individual, family or group looking for holidays or travel arrangements that will fulfil your expectations, please call 020 7118 2110 or email client@livingstonestw.co.uk – you will not be disappointed!