A Taste of the Dordogne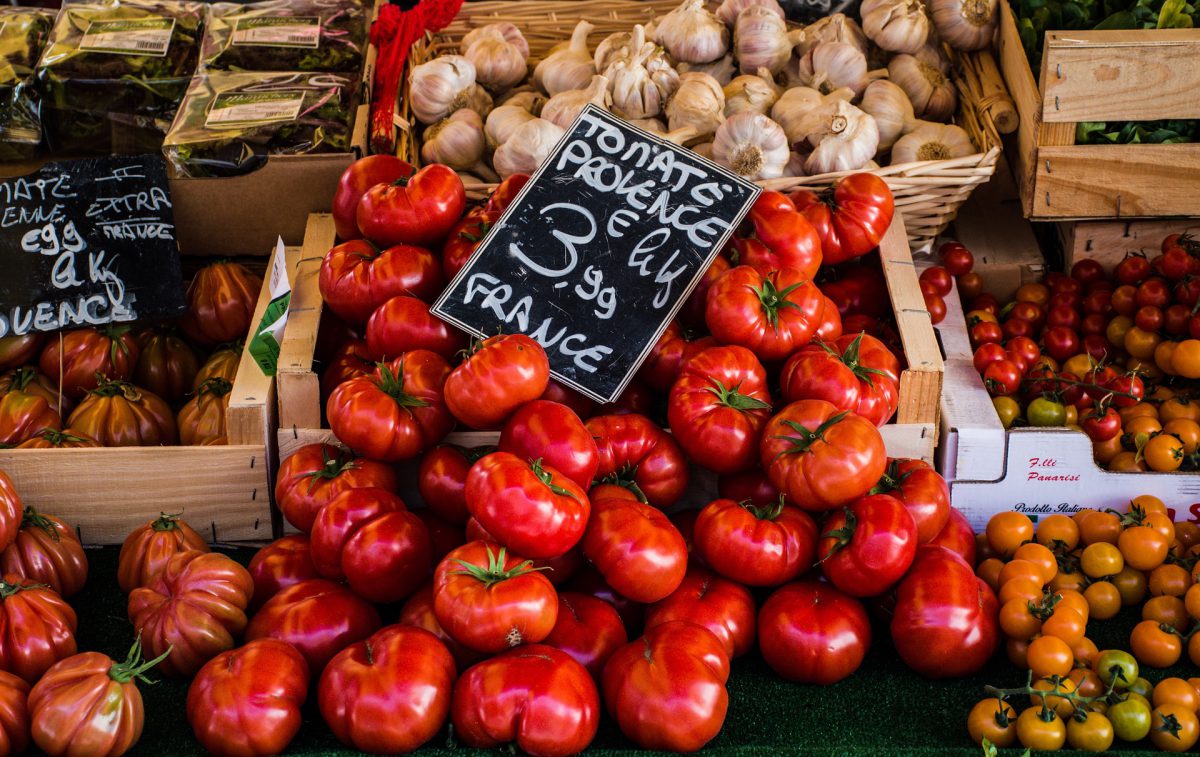 The Dordogne. Meadows of the greenest green, towns of timeworn sandstone, countryside chateaux… this pastoral region is, in a word, idyllic. Rich in nature's bounty, the Dordogne is well known among discerning gourmands for its unique cuisine. A countryside of rivers and woodland lends itself to a regional menu of wild mushrooms, walnuts, goose, and foie gras. While numerous (not to mention beautiful) châteaux produce some of France's finest wines.
Cuisine of the Elite
One of the most important regions in France when it comes to food, the Dordogne has a menu suited to even the most elite foodies. And there's one item in particular that entices them to this region. The black Périgord truffle. Known by other names such as 'black diamond' (le diamant noir) or 'black pearl of the Périgord' (la perle noire du Périgord), it's clear that these mushrooms are held in high regard. Partially due to their rarity and the combination of skill and patience required to hunt them. And partially due to their unique and intense flavour.
The best time to sample this sought-after speciality is between December and February. For a real authentic foodie experience, why not join in the hunting, first? As part of the Dordogne gastronomy tour, you will take part in a truffle hunting experience at St. Cyprien Truffle Farm. Here you will learn about the connection between plants, trees and truffles. As well as the different types of truffle, and the harvesting of summer and winter truffles. Before being served a delicious, rustic lunch featuring the truffle throughout all three courses.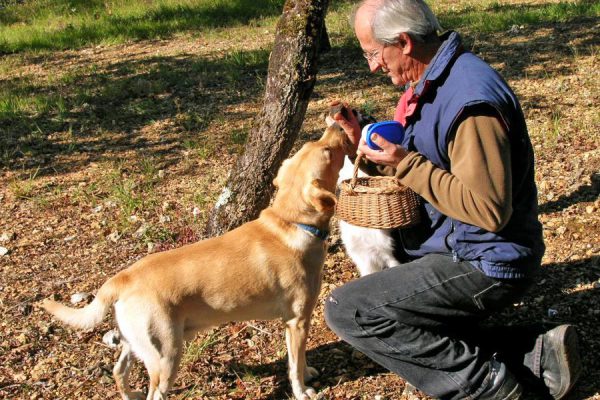 Of course, such a high-end speciality demands a surplus of high-end restaurants to prepare and serve it. The Dordogne truly offers some of the finest dining in the world. And with so many wonderful restaurants to choose from, we've done the hard work for you. 'A Taste of Dordogne' includes lunch at Cote Bastide, with its seasonal gourmet menu and extensive wine list. As well as dinner at Le Relais de Monestier, a traditional French restaurant set in the heart of Saussignac's vineyards. Here you'll be served the likes of beef fillet topped with foie gras and escargot, a French delicacy.
Your 5-day Dordogne gastronomy tour will end with lunch at the two Michelin star restaurant La Table de Plaisance. Here you will dine on the gourmet creations of Chef Ronan Kervarrec. The restaurant, with thanks to Ronan, is renowned for its unique and creative cuisine along with excellent wine pairings. The perfect way, we think, to end 'A Taste of the Dordogne'.
Countryside Chateaux: Dordogne Wining & Dining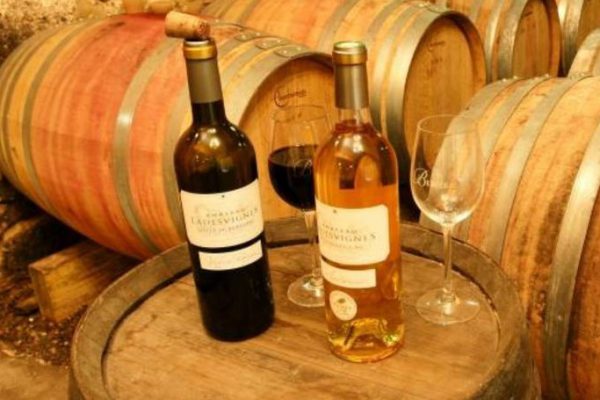 Wine and Dine. The two go hand-in-hand, don't they? And with France being one of the most renowned wine countries in the world, there's plenty of it incorporated into our Dordogne culinary tour, with thanks to some of the region's most stunning Chateaux.
There are numerous Chateaux dotted around the Dordogne countryside, one of which you will have the pleasure of staying in for the duration of the trip. Known as the 'Petit Versailles' the Chateau des Vigiers Golf & Country Club dates back to 1597, its interior dressed in the French elegance of centuries gone-by. Complete with the modern-day touches of a Michelin star restaurant, 27-hole golf course and health spa, this stunning hotel will become the heart of your culinary experience.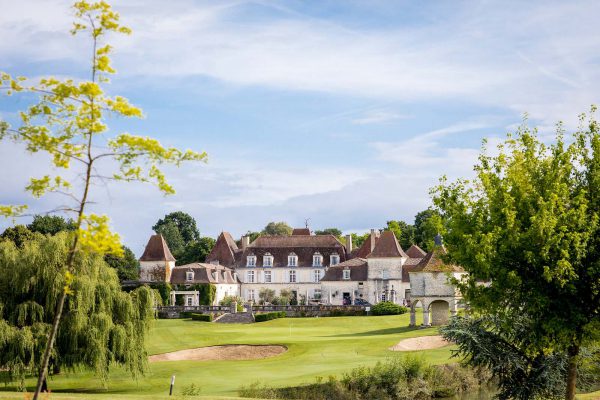 Of course, with so many beautiful Chateaux to choose from, we couldn't include just one as part of a Dordogne gastronomy tour. In fact, you will visit a further four, each one including a wine tasting experience. The four Chateaux chosen for these tastings each offer something unique of interest. Take Château Feely (formerly Chateu Haut Garrigue), this historic building (with some walls dating back to 700AD) has been a wine estate for centuries, and since 2005 has been producing certified organic wines.
Then, there's Chateau Moulin Caresse, which incorporates the very best in modern winemaking techniques into its processes. There's also Chateau Le Chabrier, which was once not a chateau at all, but a medieval fortress. And Chateau Richard; run by an extremely passionate winemaker with eccentric views about the ageing process, Chateau Richard is an advocate for organic wines and produces sweet Saussignac.
Sun-Kissed Bastides
The Dordogne, famed and favoured for its food and wine scene, has plenty to offer by way of history and culture, too. Particularly via its many medieval towns and villages. As part of the tour itinerary you will go for shopping and lunch in Eymet, a medieval town known as "France's little England". And explore the boutiques of Bergerac, one of the most important towns in the Dordogne region. The Old Town of Bergerac is a historical hub of medieval and renaissance architecture, with numerous open-air cafes perfect for soaking up the surroundings.
You will head to the fortified village of La Roque Gageac, where you will board a traditional Gabare (flat-bottomed boat). You will meander through the Dordogne Valley, bypassing more stunning Chateaux. The cruise, with English commentary, bares insight into the history of inland water shipping, and the life of the boatsmen and women who lived alongside the Dordogne River. On higher ground, you will visit the UNESCO World Heritage Site of Saint Emilion. A scenic village built on a limestone hill, Saint Emilion is famed as the site of the world's largest monolithic church. A spectacular site to behold, indeed.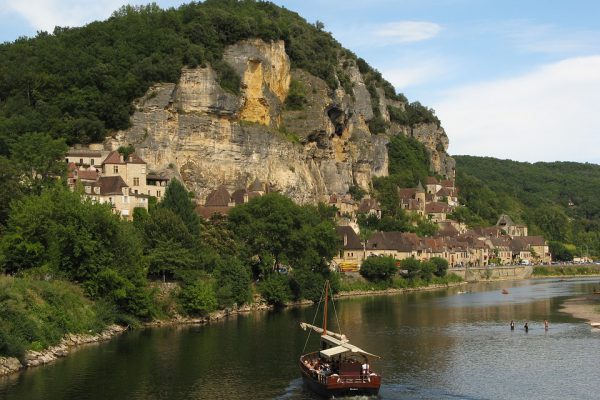 Cuisine, countryside and history. That's the unique trio that makes up this exceptional gastronomy tour. Not to mention luxury, of course. An absolute must for lovers of wine and fine dining, this French culinary experience has been designed with the discerning gourmand in mind. From hands-on truffle hunting to Michelin star dining and four fantastic wine tastings, this culinary tour leaves no stone unturned when it comes to the gastronomic excellence of France's Dordogne region.
---