MADEIRA, PORTUGAL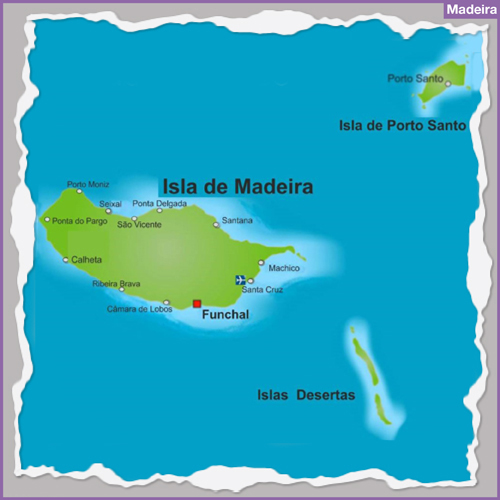 Madeira is one of those holiday destinations where you are never very far from something interesting, exciting or outstanding. Lying off the coast of North Africa, it is blessed with a mild climate, outstanding natural beauty and a welcoming population, Madeira makes the perfect holiday location all year round. Madeira is rich in history and culture, and has it all from mountains to beaches, some of the world's best nature reserves and botanical gardens. It is also the home of the famous Madeira wine, its flower festival and its spectacular New Year's Eve celebration.
Topography and Climate
Madeira some 400 miles north of the Canaries is an archipelago of four islands in the middle of the Atlantic, it sits on top of a massive volcano that rises over 20,000 feet from the ocean floor. Its mountain ridge falls steeply to the coast where it ends in craggy cliffs and numerous inlets with pebble beaches. Enjoying over 2400 hours of sunshine a year, the wonderful climate of Madeira with daytime temperatures in the mid 20's during the Summer and at night, a usually balmy 13C even in Winter it's a very popular tourist destination. Porto Santo with a 9 kilometre beach of golden sand washed by warm, crystal clear waters make it the perfect holiday paradise for sun and water sport lovers, and its uninhabited Desertas and Selvagens islands with some of the rarest flora and fauna on the planet are well worth a boat trip.
Holidays and tours featured at this destination
General Information