CUBA, CARIBBEAN

Cuba, is a Caribbean island of contrasts where lush vegetation meets white sands and azure seas, and centuries-old architecture stands shoulder-to-shoulder with modern resorts and hotels. Cuba is a holiday destination like no other, and we recommend visiting this fascinating island during the 'dry season' from November thru April, when Cuba's tropical climate is at its very best.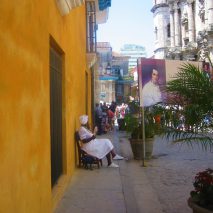 Cuba Discovery Tours
Livingstones World of Tours – Cuban Adventure is a 16-day Grand Tour will leave you feeling like stepping back in time. Accompanied by an English-speaking private tour guide there are visits to most of Cuba's fascinating cities and attractions providing an unrivalled insight into Cuba's varied cultures and turbulent history. The shorter 12-day tour also contains plenty of opportunity to discover this Caribbean gem, to find out more about the cities covered on these tours…
BARACOA
Baracoa, located in the isolated north-eastern corner of Cuba, is surrounded by virgin rainforest, secluded beaches and overlooked by El Yunque mountain. Believed to have been where Columbus landed on his first voyage in 1492, Baracoa is considered Cuba's oldest city. Today, cobblestone streets are lined by the weathered-tile roofs of single-storey buildings and an abundance of cocoa trees gift the region with sweet white chocolate. Inland, the Cuchillas de Toa, one of the world's last untouched rainforests, shelters a large number of endangered plant and animal species, including the strikingly colourful Cuban land snail.
BAYAMO
Bayamo, founded by the Spanish in 1513, is one of the original seven Spanish cities in Cuba and predates both Havana and Santiago de Cuba. Once the hub of the Spanish slave trade, Afro-Cuban culture remains strong in the area it has since been cast as the city that kick-started Cuban independence and often referred to as "the Birthplace of Cuban Nationality" and "the Cradle of Cuban Revolution". The elegant city, still a major commercial sugar refining centre, is now a time-warp of city squares, parks and museums, favourably explored via horse cart; a charming glimpse of Bayamo's easy-going and slow-paced culture.
HAVANA
Havana, Cuba's sought-after capital city is a treasure trove of lovingly-preserved colonial architecture; from grand mansions, to even grander churches and remnants of the walls that once protected the city. Havana has a creative culture and a seductive atmosphere, with a surge of bohemian bars & cafes where you can sip on rich coffee by day and rum-infused mojitos by night. You can walk along the Malecón esplanade or explore the cobbled streets in an American classic car… Havana is for those with an open mind and a willingness to fall under its spell. This amazing city is also the centrepiece of our Havana Luxury City break.
VINALES
Vinales is an agricultural town and small slice of traditional Cuba. Its main street is lined with colourful wooden houses reminiscent of the colonial era, while in the Vinales Valley, old fashioned farming methods are still used to grow tobacco. Doors are left wide-open in this close-knit neighbourhood, where everyone knows everyone and years of tourism hasn't diminished tradition.
The Sierra de Los Organos mountains with their steep-sided limestone hills, give a dramatically beautiful backdrop to an otherwise humble town, while the Casa de Caridad Botanical Gardens, filled with colourful orchids and flourishing palms, offer a much different sense of natural beauty.
LAS TERRAZAS – SIERRA DEL ROSARIO BIOSPHERE RESERVE
About an hour west of Havana, in the rural Artemisa Province, is the community of Las Terrazas. A model for rural self-sufficiency, Las Terrazas is part of the Sierra del Rosario Biosphere reserve, created by UNESCO in 1984. The idyllic village is nestled on terraced hills around a man-made lake in the Guaniguanico Mountain Range, where birds and butterflies dance around tree-tops and the scent of lush vegetation fills the air.
Las Terrazas may be a small village, but there's something about it that you'd be hard pushed to find anywhere else in the world; ride horseback to orchid gardens and the waterfall at Soroa, ascend the mountains to find the ruins of Buenavista Coffee Plantation or descend to the valley and hire a boat out on the lake. Dine in Cuba's best vegetarian restaurant and retreat to the village's sole hotel – the eco-friendly Moka. Whatever you do, just don't overlook it; Las Terrazas is a place best left to speak for itself.
SANTIAGO DE CUBA
Santiago de Cuba, founded in 1515 by Spanish Governor Diego Velázquez, was once Cuba's capital, before Havana took the status in 1593. Now, Santiago stands as Cuba's second-largest city and is famed as a hub of Afro-Cuban culture. Both its location, facing out towards the Caribbean Sea and the Dominican Republic, and its fusion of Spanish, African, French, Haitian and Antillean cultures, have justly famed Santiago as the city with the greatest Caribbean ambience in Cuba. Come July, these influences come to life in Santiago's Carnaval, a festival of passionate music, colourful costumes and son dance.
HOLGUIN
Holguín is a city in eastern Cuba. Known as the City of Parks and once deemed by Columbus as "the most beautiful land eyes have ever seen", Holguín's many elegant plazas and colonial buildings are set among rugged, mountainous terrain. Its centrepiece – the Parque Calixto García; an expansive public square dominated by a 1912 statue of the so-named 19th-century general.
Not an area for mass tourism (or really any tourism for that matter), Holguín serves as a behind-the-scenes view to provincial Cuba; the plethora of classic American muscle cars, the roars of the baseball stadium, groups of friends enjoying a locally-brewed beer… Holguín emits an air of authenticity quite unlike anywhere else in Cuba.
CAMAGUEY
Camaguey, Cuba's third-largest city is a pastel-hued maze of narrow alleyways leading to hidden plazas buzzing with mingling locals, live music and authentic eateries. With an elegance and creative culture reminiscent of capital city Havana, Camaguey's abstract streets are also home to a number of inspiring art galleries and intriguing museums. Camaguey is also famed as Cuba's 'Catholic Soul', evident through numerous baroque churches and cathedrals that can be found by simply meandering through the city. The height of unpretentious sophistication, a visit to Camaguey is nothing less than a pleasure.
TRINIDAD
Trinidad is a perfectly preserved colonial town in central Cuba. Cuba is known to be a place where time has stood still and in Trinidad, it can feel as though you've been transported back as far as 1850. Its rainbow-painted homes with weathered-tiled roofs and pretty cobbled streets add charm and character to the grandeur of its neo-baroque plazas and colonial architecture. This combined with a backdrop of rolling hills and mountains, make Trinidad one of the most photogenic towns in Cuba, and have granted it UNESCO World Heritage status since 1988.
SANTA CLARA
Santa Clara, a largely populated city in the geographical centre of Cuba, is a painting of Cuba's revolutionary history. In 1958, Che Guevara's liberation of Santa Clara marked the end of the Batista regime, shaping both the immediate and long-term future of the city. Now a creative hub of youth culture, satirical political humour, drag shows and festivals, Santa Clara continues to challenge the status quo, making for an interesting, vibrant yet somehow still quintessentially Cuban city experience, right at the heart of the nation.
VARADERO
Varadero, spanning Cuba's Hicacos Peninsula, is a thriving resort town on the north coast of Cuba. Boasting one of the best and most beautiful beaches in the Caribbean, with some 20km of uninterrupted golden sand, Varadero is paramount to Cuba's tourism industry. Bite-sized elements of Cuban culture – art galleries, bohemian bars & cafes, live music, cabarets, cigar & rum shops – are dotted along the narrow strip and there are plenty of options to break up the sunbathing; water sports, hiking trails, even one of the two only golf courses in the entire country… Varadero is the perfect Cuban holiday destination.
CAYO COCO
Cayo Coco, named after its native white ibis (coco bird), is an uninhabited tropical island off the north coast of Cuba. It is a colourful Caribbean paradise with intense turquoise waters, flourishing coral reefs and beautiful natural lagoons inhabited by pink flamingos. It has the sense of seclusion reminiscent of a paradise island, yet is connected to the main island of Cuba by a 17-mile purpose-built causeway.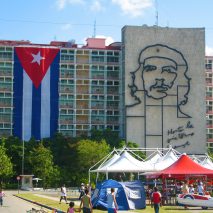 Havana Luxury City Break
Livingstones Travel World – Havana Luxury City Break combines the very best of this magical city into seven days of culture, history and Cuban tradition. Cruise the historic streets in an American classic car, roam the city markets, explore Spanish castles, spend nights at cabaret shows and dining on classic Cuban cuisine, and spend afternoons on a beautiful Caribbean beach. At the end of each eventful day, retire to a luxury hotel to enjoy a cool mojito or two,to find out more about Havana and the city tour highlights…
Havana, Cuba's seductive capital city is an atmospheric treasure trove of lovingly-preserved colonial architecture, from grand mansions, to even grander churches and remnants of the walls that once protected the city. A city loved by the famous American writer Ernest Hemmingway known as "Papa" by the Cubans and of course of Fidel Castro. Today, this open-air museum boasts an ever-developing art scene which, despite contemporary art movements, continues to take the old with the new.
More recently, Havana's creative culture has lent itself to an experimental surge of bohemian cafes and bars, perfect for sipping Cuba's famously rich coffee by day and rum-infused Mojito's by night. Walk along the Malecón esplanade, explore the cobbled streets in an American classic car… one must come to Havana with an open mind and a willingness to fall under its spell.
Tropicana Cabaret is hugely popular in Havana, known as the "Paradise under the Stars"; it opened in 1930's and offers a true taste of Havana nightlife. The Cabaret show is an unrivalled spectacle of lights, costumes and entertainment. Nightly presentations are held in an open-air amphitheatre, where hundreds of dancers perform exotic dance routines. The show which normally starts at around 21:30 also offers a Dinner option which requires an earlier entry time.
Club Habana is one of Havana's only "high-end gated communities" with one of the only sandy beaches along the Havana Bay coast. Its features a sporting complex with a large swimming pool, outdoor tennis courts, indoor gym, locker rooms, table tennis tables, snack bars, and an elegant restaurant. This beach oasis is fully equipped with chaise lounges, umbrellas, and attentive service from an awesome outdoor bar. Club Habana, originally called Havana Biltmore Yacht & Country Club gained notoriety when it refused Fulgencio Batista (the Cuban president) entry, is your go-to beach oasis if you want to get out of the hustle and bustle of Havana and relax for an afternoon.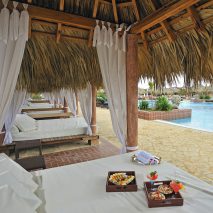 Weddings & Honeymoons
Hardly anything can compare with getting married in the romantic surroundings of white sand, rustling palms and azure waters, the sun beaming down on a beaming bride. Cuba provides a wonderful choice for those wanting a paradise location for their wedding or honeymoon. The luxury hotels and resorts listed below are just a sample of those we consider as being ideal for a Cuba wedding and/or honeymoon. Should you require more information on these or others featured in our accommodation section or something similar at another location, please call us on 020 7118 2110…
As Cuba's tourism expands it not surprising to find new hotels and resorts are being opened, and with the assistance of our local travel partner, we regularly review those we consider most suitable for a Destination Wedding and or Honeymoon. In addition to those we have featured below, we highly recommend the Hotel Royalton at CayoSanta Maria, the Melia Cayo also at Cayo Santa Maria and the Paradisus Varadero Resort & Spa.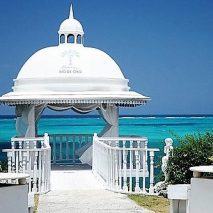 HOTEL PARADISUS RIO DE ORO is a stunning ocean front resort set on Esmeralda Beach, overlooking a spectacular coral reef. An all-inclusive, exclusive, luxury adult-only resort considered one of the best in the world, it is ideal for couples, honeymooners, or that dream Wedding. The hotel offers personalised wedding packages, organised and overseen by an experienced wedding planner, offering the bride and groom exceptional value. Various concessions are also given to family and friends who might make up the wedding party.
The hotel has a wonderful outdoor pool, 8 restaurants, 7 bars, a discotheque, well-being spa centre with a gym and sauna, and a private beach area. The property also has a hairdresser's, a business centre, car hire with free car parking and a range of leisure activities that include snorkelling and diving.
All rooms have a private bathroom with a shower, bath robes and free toiletries, a TV with cable channels and a coffee machine. Some of the beautifully-designed guest junior suites have private balconies and terraces, the luxury suites also have hammocks or Bali Beds on the terrace. The Royal Service features bungalows with private access, a butler service, exclusive incentives and preferential bookings at the fine restaurants.
This stunning adults-only property in Guardalavaca, Holguin Province is located in the Bahía de Naranjo National Park, only a few miles away from Guardalavaca beach, Naranjo Bay and the Dolphinarium. The Frank País airport is a 60-minute drive away.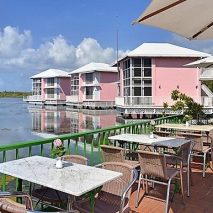 MELIA CAYO COCO, located on one of the best keys in Cuba, is an All-Inclusive luxury resort designed for adults over 18 years only. An idyllic oasis of elegance and tranquillity, connected to the mainland by a stone causeway – the first built over the sea in Cuba – it offers total intimacy.
Add the pristine beach, ideal for scuba diving and fishing, to the wonderful rooms, superb services and resort facilities, and you have the perfect fit for that unforgettable romantic Honeymoon.
All the stylish luxury rooms at the Melia Cayo Coco have flat-screen TV with satellite channels, a hairdryer, minibar and free toiletries. They are distributed over two areas of the resort: the bungalows area on stilts over a natural seawater lagoon, and on an area of land adjacent to the beach. There are five different room types: Classic Rooms and Junior Suites with gorgeous views of the gardens, Junior Suites and Grand Premium Lagoon View rooms built on stilts over the natural seawater lagoon and Grand Suites with spectacular views of the lagoon and exclusive luxury services.
There are four restaurants offering a fascinating variety of dining options, six bars that include a beach and sports bar, a large freshwater pool, a fitness centre, sport facilities with a club house, and free day round service between the Melia Cuba hotels in Cayo Coco and Cayo Guillermo. You can see why this luxury resort is popular with discerning holidaymakers.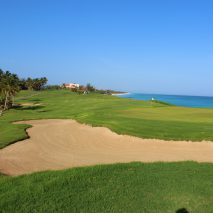 Cuba Golf Holidays
Livingstones World of Golf – 9-day Cuba Golfing Holiday can be considered a new golfing experience. Centred upon the Varadero Golf Club, located close to one of Cuba's stunning beaches, the itinerary includes luxury all-inclusive hotel accommodation with four or five rounds of golf. This unique and exciting golf holiday can easily be extended; one option is a 12-day holiday, with three-nights in the sizzling capital Havana and a round of golf on its historic golf course. To find out more about the golf courses included in this golf holiday…
Varadero Golf Club: This 18 Hole par 72 course, the only 18-hole course in Cuba was opened in 1936 after several earlier attempts. This historically interesting course 6269 metres long, designed by Les Furber is made up of 5 x 5 par, 2 x 4 par and 5 x 3 par holes laid over three golfing architectures: A Classic design with broad fairways bordered by trees and wide and scarcely protected greens, Target Golf design with narrow fairways and heavily protected greens surrounded by sand traps and lakes, and Links design with holes located alongside the sea following the shoreline where the ocean acts as another obstacle. The Club House "Xanadu Mansion" a Cuban National Monument inaugurated in April 1930 has a "players" reception at the Caddie House, a Pro Shop and Snack Bar. Accommodation is also available at Xanadu Mansion, which has undergone some recent refurbishment, but that has not interfered with the day to day golf activities
This established international golf venue will in October 2019 stage its Grand Golf Tournament X1 Edition, which is open to players from around the world. It's a unique golfing festival that includes a Vintage Car Exhibition, Tastes of rums and Cigars and nightly Live Music that will leave you with lasting memories. Anyone interested in playing in the current annual event or next year and beyond should call 020 7118 2110 for details and registration.
Club de Golf la Habana: This 9 Hole par 35 course is located at Capdevila in southern Havana, fairly close to José Marte international airport. Also known as Dilpo Golf Club, it was founded by a group of British diplomats in the 1920s. One of only two in Cuba, the diplomatic corps is largely the clientele today. Originally called the Rover's Athletic Club it also has tennis courts and a Basque ball court.
Fidel Castro and Che Guevara once played a round here as a publicity stunt soon after the 1962 missile crisis and photographs of the event still exist. Che, an ex-caddy, is said to have won. The golf course with wide and undulated fairways and greens set amongst slender palms and hundreds of big leafy trees offer a challenge to all golfers, but it is what it is, and can be considered a not to be missed "golfing experience".
Cuba Fishing & Activities
Cuba offers some of the finest fishing in the Caribbean particularly for those Deep Sea fishermen seeking that "big fish" catch. Anglers will also find exceptional river, lagoon and saltwater fly fishing can be spoilt for choice. To arrange a Fishing holiday or tour, or too add a day's fishing trip to a holiday or tour email client@livingstonestw.co.uk or call 020 7118 2110.
Energetic travellers also have a host of opportunities for hiking, horse riding and scuba diving which is some of the best in the world Activity-oriented or not, no trip to Cuba should be without sampling its most famous export, the Havana cigar. Discover whether they are truly rolled on the thighs of dusky maidens, or if that is yet another urban myth!
Gastronomy – when it comes to the cuisine, the influences of both Spanish and Caribbean cultures shine through; the typical Cuban cuisine is epitomised by the national dish, Ropa Vieja, consisting of shredded red meat slow cooked with spices, peppers, onions and tomatoes, served with plantain. Coffee has been grown on the island for centuries, but its Rum has taken the limelight with thanks to the Mojito, the island's national drink.
A range of Cuban experiences can be added to every tour we arrange to this somewhat intriguing island, for details and information, simply call 020 7118 2110 our knowledgeable team are on hand to help or offer advice.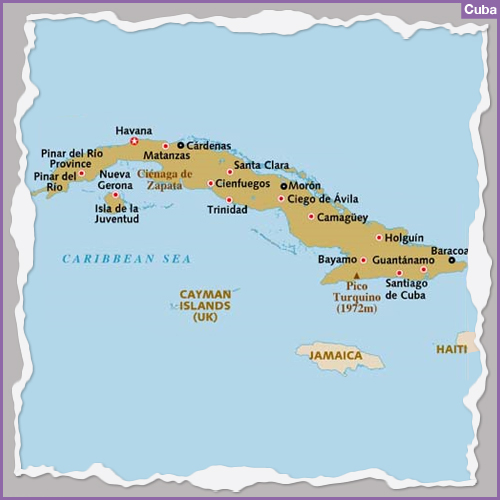 ACCOMMODATION
The list of character, boutique, luxury hotels, retreats and resorts below include those we feature in our holiday tours or recommend. The links provided should be helpful but clients should be mindful that some of the older hotels often reflect a "lack of ongoing investment". All hotels are constantly reviewed with our local travel partners and we will happily discuss the individual merits of each during the booking process. We only book hotels as part of a tour, an addition to an existing booking or in relation to a bespoke travel package which enables us to use the best rates available at the time.,
Hotel Florida, Havana | Hotel Inglaterra, Havana | Hotel Nacional de Cuba, Havana | Hotel Plaza, Havana | Hotel Santa Isabel, Havana | Hotel Saratoga, Havana | Hotel Raquel, Havana | Melia Cohiba Hotel, Havana | Gran Hotel Manzana Kempinski La Habana | Hotel San Miguel La Habana | Iberostar Parque Central Hotel Havana | Hotel Conde de Villanueva, Havana | Tryph Habana Libre,Havana | Ambos Mundos, Havana | Hotel Los Jazmines, Vinales | Hotel Moka, Las Terrazas Sierra del Rosario | Hotel Porto Santo, Baracoa | Islazul Pernik Hotel, Holguín | Hotel Playa Pesquero, Holguin | Paradisus Rio de Oro, Holguin | Hotel La Union, Cienfuegos | Brisas del Mar Hotel, Trinidad | Iberostar Grand Hotel, Trinidad | Melia 5* Hotel, Santiago de Cuba | Islazul Gran Hotel, Camaguey | Royalton Hicacos, Varadero | Paradisus Princesa del Mar Resort & Spa, Varadero | Paradisus Varadero Resort | Melia Peninsula Varadero Resort | Sanctuary at Grand Memories Varadero Resort | Paradisus Princesa Del Mar Resort & Spa Varadero | Melia Las Americas Hotel Varadero | Melia International Hotel Varadero | Labranda Varadero Resort | Labranda Cayo Santa Maria | Paradisus Los Coyos Villa Clara