CUSTOMER CARE, THAT GOES THE EXTRA MILE
Customer Care That Goes The Extra Mile
Customer care at Livingstone's Travel World is paramount in the belief that service counts! We offer old fashioned values of customer care, a renowned out-of-hours service, which is very useful for clients with busy work schedules or limited time available to discuss those travel related options. At the heart of all the travel services provided by Livingstone's Travel World is a desire to meet our clients expectations, and the service we offer before, during and after any booking is fundamental to that mission and we take pride in meeting those expectations.
Our unquestionable knowledge and experience coupled with the support of our network of international travel partners enables us to offer our clients advice in relation to all aspects of their proposed arrangements, including the most suitable mode of transport, type of accommodation and local tours, transfers, attractions and restaurant reservations; advice not generally offered by other travel businesses. Whilst the advice we provide at times maybe very little, it can often assist the client in making important decisions regarding the travel logistics and the budget which can always be evaluated against value for money on a quid pro quo basis.
Every travel arrangement provided under the umbrella of Livingstone's Travel World including holidays, business travel, special interest tours, escorted and independent tours, sport related breaks, golfing holidays and corporate events has 24/7 telephone emergency support and email or text support for general matters; this support is in addition to that provided by the ATOL holder or principal supplier. With decisions made and travel arrangements in place and our clients are then left with time to relax and enjoy the holiday or travel experience of their choice.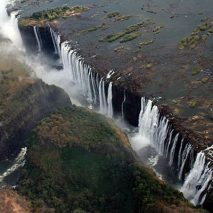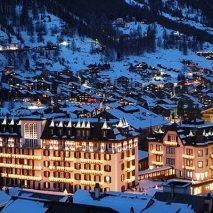 Our Services
Livingstone's Travel World is a tailor-made travel specialist, we arrange Beach Holidays, Luxury City Breaks, Independent Holidays, Luxury Escorted Tours, Ocean & River Cruises, Rail Holidays & Tours, Ski Holidays, Round-the-World packages, Weddings, Honeymoons, Stag & Hen parties, UK Breaks & Holidays, Villa & Cottage Rentals, Wildlife Safaris, Sport Breaks & Tours, Business and Airport travel related services, just like many travel companies.
However our expertise in the organisation and creation of holidays, tours and breaks with innovative itineraries full of wonderful travel experiences set us apart from all other travel businesses. Our services and operational structure is linked to a network of travel partners, a carefully selected group of licensed UK & International tour operators, hoteliers, destination ground handlers, private airlines and local guides. All are well established in their particular service sector and have excellent knowledge of the destination they are based or operate in, we know them and this provides us with an excellent support service.
For more information on all our holidays, tours and breaks, or to book a holiday call 020 7118 2110 you will not be disappointed!
"It's not just the name we share with the great missionary and explorer David Livingstone, we share a passion for travel and the desire to explore, constantly seeking new experiences for our valued and often very well-travelled clientele".