Payments & Deposits
Payments & Deposits
A £150 non-refundable deposit is required in respect of Bespoke Travel Enquiries prior to the preparation and release of any itemised travel itinerary or proposal, but it may be waived at the discretion of the Company, particularly if the enquiry is made by an existing client or client referral. This type of deposit is always non-refundable but we will treat it as a payment on account if a booking arises from the enquiry.
Deposits paid in respect of tours and holidays that are based on a particular departure will vary, the amount payable is usually shown along with the tour prices advertised on this website but is confirmed prior to, or at the time of booking.
Booking Protection
Virtually every travel arrangement, holiday and tour of every type including "package holidays" booked through Livingstone's Travel World is financially protected by the ATOL scheme. This ATOL protection is provided by the principal ATOL holder, who we act for as an agent.
ATOL Receipt and ATOL Certificates are issued to clients at all stages of the booking process; if you do not receive an ATOL Receipt/Certificate then the booking will not be ATOL protected. For more information about ATOL protection, go to the website: www.atol.org.uk.
In the event that a travel related service you require as part of a holiday, tour or bespoke travel arrangement is not protected, we undertake to advise you of this and happily discuss what protection is possible. This can often come from the cover provided by a debit or credit card payment or from travel insurance, which is an absolute necessity with all overseas travel. For information on general booking conditions please see our Booking Terms & Conditions, or for any concerns in relation booking protection call 020 7118 2110.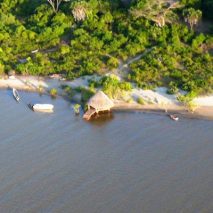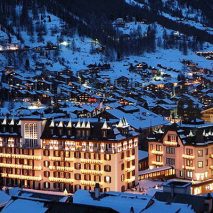 Our Services
Livingstone's Travel World is a tailor-made travel specialist, we arrange Beach Holidays, Luxury City Breaks, Independent Holidays, Luxury Escorted Tours, Ocean & River Cruises, Rail Holidays & Tours, Ski Holidays, Round-the-World packages, Weddings, Honeymoons, Stag & Hen parties, UK Breaks & Holidays, Villa & Cottage Rentals, Wildlife Safaris, Sport Breaks & Tours, Business and Airport travel related services, just like many travel companies.
However our expertise in the organisation and creation of holidays, tours and breaks with innovative itineraries full of wonderful travel experiences set us apart from all other travel businesses. Our services and operational structure is linked to a network of travel partners, a carefully selected group of licensed UK & International tour operators, hoteliers, destination ground handlers, private airlines and local guides. All are well established in their particular service sector and have excellent knowledge of the destination they are based or operate in, we know them and this provides us with an excellent support service.
Having combined the role of travel agent, travel consultant and tour organiser we are able to deal with every enquiry or booking efficiently and as quickly as the process allows; coupled with the benefits of modern technology, digital and online communication systems we have created a genuine value-for-money one stop shop travel service – call 020 7118 2110 you will not be disappointed!
"It's not just the name we share with the great missionary and explorer David Livingstone, we share a passion for travel and the desire to explore, constantly seeking new experiences for our valued and often very well-travelled clientele".