Cuba – A Caribbean Island With A Difference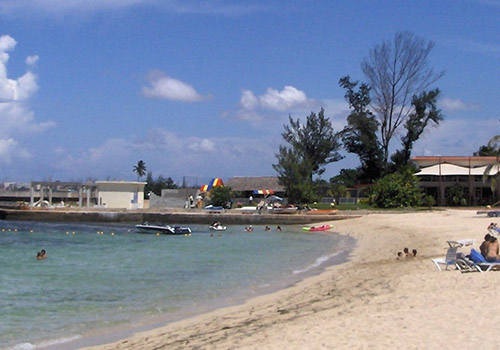 When one thinks of Cuba, it likely strikes up romantic visions of classic American cars roaming colonial streets, rum-infused evenings at beachfront cabarets, and dancing down El Malecon through a sea of smiling locals.
And such visions wouldn't be far wrong, but Cuba exceeds expectations in a way that you wouldn't, well… expect. The experiences, opportunities and emotions found on this fascinating Caribbean island know no bounds, which is why it has earned the title of our August 2018 Destination of the Month.
Having thus-far avoided interference from the western world, Cuba is perhaps best known – if not for its Caribbean beaches – for its time-warped towns. The colonial cities haven't changed much since their days under Spanish rule, but one thing's for certain: they've aged rather gracefully. In the likes of Havana and Trinidad, rows of candy-coloured casas are intercepted by grand churches and cathedrals. But aside from the meticulously preserved architecture, note the worn away leather of a vintage car interior or the ivy-clad scaffolding of a forgotten renovation – much of Cuba's beauty can be found within its imperfections.
One downfall of boasting so many fascinating cities is that Cuba's (quite incredible) landscape often finds itself overshadowed by man made grandeur. Of course, the beaches are the epitome of a Caribbean island with pure white sands that melt into luminous turquoise waters, and palm leaves that rustle gently in the breeze. But there's far more to Cuba's landscape than its coastline: a UNESCO-listed biosphere reserve, unworldly Indian caves, one of the world's last untouched rainforests and an incredible choice of hiking trails – not least the jungled hills of El Yunque mountain.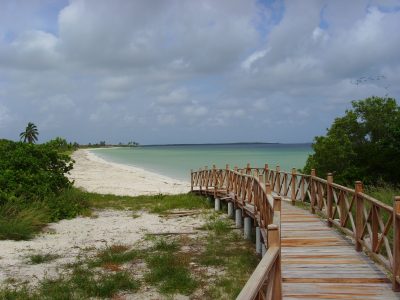 This lush landscape is not only beautiful to explore – by foot or in some cases horseback – but is of great importance to Cuba's agricultural industries; tobacco farms have long been the source of the iconic Cuban cigar and coffee plantations of Cuba's famously rich brews. Not to mention the sweet gift of white chocolate from Baracoa's cocoa trees or the fields of sugar cane which lend their juice to the nations favourite liquor – rum. It's worth taking an interest in these industries and their processes; there are many opportunities to see them at work in Cuba, just be sure to sample the goods after!
The concoction of unique cities with the added ingredient of rural and agricultural charm has whisked Cuba into a melting pot of cultures. And the atmosphere is certainly stirring. From slow-paced Bayamo and elegant Holguin, creative Camaguey and edgy Santa Clara, to the Caribbean ambience of Santiago de Cuba and of course, Havana – Cuba's beating heart. Lonely Planet (quite perfectly) deemed this unfathomable country as "Timeworn but magnificent, dilapidated but dignified, fun yet maddeningly frustrating – a country of indefinable magic."
If there are two things that simply cannot be overlooked when it comes to visiting Cuba (though trust us, there more), it's the food and the music. For those who want an authentic dining experience, Cuban paladars (family-run restaurants) provide great food in a warm, welcoming, quintessentially Cuban setting. While on the other end of the spectrum, some of the high-end restaurants in the likes of Havana provide a completely different – though no less delicious – gourmet experience. And when it comes to live music, you'll find the sounds of jazz or cabaret at every turn. Be sure not to pass it by; stop for a moment and enjoy it – Cuba is all about small pleasures.
Cuba is as charming as it is captivating. It tugs on the heartstrings and leaves visitors yearning to go back for more, even if they can't pin down a reason why. For our clients Andres and Amy, it was the Honeymoon at the Melia Cayo Coco in the overwater Grand Premium Lagoon View suite that they deemed "simply amazing", (see their full testimonial here). So, pack a little patience, prepare for a cultural whirlwind and let the sights, sounds and smells of Cuba reel you in.
At Livingstone's Travel World, we have unrivalled experience in creating holidays that showcase the very best of this wonderful world and ensure our clients' unforgettable experiences. Many of the incredible opportunities and experiences mentioned above are available as part of the Cuba Grand Tour, expertly curated and offered by Livingstone's Travel World. To find out more about this fascinating destination and the other Cuba tours we offer, visit our Cuba destination page.
---