HAVANA, CUBA 7-DAY LUXURY CITY BREAK
Havana, a seductive coastal city on an island already blessed with velveteen white beaches and lush vegetation. Cuba's capital city is an atmospheric maze of time-warp towns, where American classic cars cruise by bohemian cafes and bars that are disguised within the city's colonial architecture.
Stroll El Malecon for a slice of Cuban culture, catch a late-night Tropicana cabaret, sip on rum punch at Club Havana, learn how to roll an iconic Cuban cigar or simply enjoy one alongside a cup of rich Cuban coffee.
Cost: from £1360.00 per person
Departure dates: weekly November thru May
Highlights and inclusions:
• Return International flights
• VIP arrival Private airport transfers
• 5-Nights at the Condes de Villanueva Hotel, Old Havana
• Havana City tour in a vintage classic American car
• Jardin Tropical antiques market & Cigar factory visit
• Rum tour & Authentic dining experiences
• Tropicana & Parisien "Cubano, Cubano" Cabaret Shows
• Services of English speaking guides throughout
Non-refundable Deposit: £790.00
Single supplement: from £190.00
Entry Visa: Compulsory – Not included available on request
Travel Insurance: Essential -Not included available on request
Supplement Santa Isabel Hotel: £98.00 per person
Supplement Iberostar Parque Central Hotel: £270.00 per person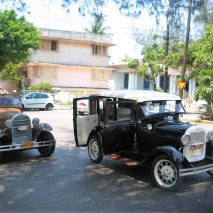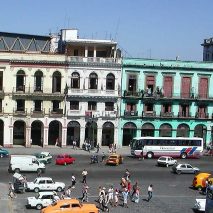 Havana is a melting pot of cultures and rich history with so much to offer, and our 7-Day Luxury City Break highlights the very best of this magical city.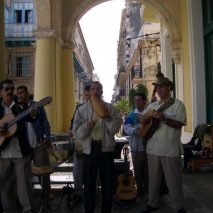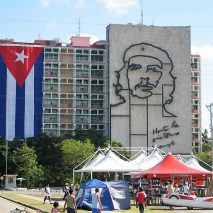 During this Livingstone's Travel World – Havana Luxury City Break you'll cruise the streets in an American classic car, meander around an antiques market, enjoy dinner at Havana's top restaurant, and spend nights experiencing cabaret shows including the famous Tropicana. Be exploring Spanish castles one day and heading on a Rum & Cigar tour the next.
This 7-Day Havana Luxury City Break is a must-do, whether it's your first visit or next of many. Crafted by our travel experts, it mixes the old with new… just like the city itself.
For details on the day-to-day activities on this Havana Luxury City Break and the hotels we use then follow the links provided below.
7-Day Havana Luxury City Break ITINERARY
For information on the Havana city break hotels, follow the links provided.
Condes de Villanueva Hotel | Santa Isabel | Iberostar Parque Central
For general information on Havana and Cuba, go to the Cuba Destination page), which also provides information on CUBAN ADVENTURES and CUBA GOLF HOLIDAYS, other Livingstone's Travel World Cuba holidays and tours.
To Book: the HAVANA LUXURY CITY BREAK
Call reservations: 02071 182110
Email: client@livingstonestw.co.uk
Online: Booking Form
This Havana Luxury City Break is also available with direct Virgin Atlantic flights on certain days, and with alternative hotel accommodation. Prices for these options, upgrades, extensions, including beach resorts and tailor-made itineraries are available on request.